About JK Senior & Sons
Simon and Dale Senior have been involved in the family business since 1982 and have a wealth of experience on growing crops in Yorkshire and the surrounding area. Both Simon and Dale are AICC, BASIS and FACTS members and fully understand their customers' requirements during the growing season, covering mainly cereals, oil seeds and pulses. Simon and Dale have also been involved with the Single Payments Scheme, ELS and NVZ compliance, guiding growers wherever possible.
More recently, Alex Creswell joined the company and helps with field walking during the early part of spring.
Based in Seaton, Hull, our office, which is staffed by Sharon and Lydia, is dedicated to providing a top quality service for our buying group and agronomy service.
Established in 1969 by John Senior, J.K.Senior and Sons has become one of the leading independent crop monitoring and management consultancies in the North of England. The Company runs a large Established Advisory and Buying Group. Group members enjoy exceptionally competitive rates for crop protection products - giving them a real chance to reduce overheads in a very competitive market.
Being independent and members of the Association of Independent Crop Consultants (AICC) means J.K.Senior and Sons do not take commission on the products we recommend. During forty years of trading we have developed an enviable reputation for total professionalism and integrity.
We are BASIS, FACTS, TIS and ICM qualified.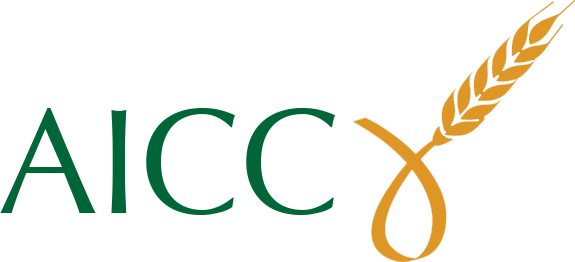 PRIVACY POLICY J K SENIOR & SONS
This Privacy Policy governs the way J K Senior & Sons uses, maintains and discloses information collected from our Customers. This privacy policy applies to all products and services offered by J K Senior & Sons.
Please note that all the Customer data we hold will be used and held in accordance with the requirements of the General Data Protection Regulations 2018.
Personal identification information
We will hold personal identification information from our Customers including name and address, telephone numbers both mobile and land line, also the mobile numbers of employees; necessary for delivery of goods in some cases.
We will hold personal valuations of spray costs and acreage.
Non-personal identification information
We will also hold information on acreage including maps and crops grown, purchase details on sprays, seed and fertiliser together with valuations.
Web browser cookies
Our web site uses 'cookies' to enhance our Customers' experience. Our Customers' web browsers may place cookies on their hard drive for record-keeping or other purposes. Customers may choose to set their web browser to refuse cookies, or to alert you when cookies are being set, if they do so, note that some parts of our web site may not function properly.
How we use collected information
J K Senior & Sons may collect and use Customers' personal information for the purpose of placing an order only to provide the service to fulfil that order. We do not share this information with outside parties except to the extent necessary to provide the service.
We will use Customers' email addresses to send information, including invoices and statements both J K Senior & Sons' and month end statements for sprays etc to Customers who have requested us to contact them electronically.
If you no longer want us to store your details let us know that you wish your data to be deleted and your instruction to delete will be carried out immediately.
How we protect your information
We adopt appropriate data collection, storage and processing practices and security measures to protect against unauthorised access, alteration, disclosure or destruction of your personal information, username, password, transaction information and data stored on our web site.
Sharing your personal information
We do not sell or trade Customers' personal identification information to others.
Changes to this privacy policy
J K Senior & Sons may update this privacy policy at any time. When we do, we will revise the updated date at the bottom of this page. We encourage our Customers to frequently check this page for any changes to stay informed about how we are helping to protect the personal information we collect. You acknowledge and agree that it is your responsibility to review this privacy policy periodically and become aware of modifications.
Your acceptance of these terms
By using this web site, you signify your acceptance of this policy. If you do not agree to this policy, please do not use our web site.
Your continued use of the site following the posting of changes to this policy will be deemed your acceptance of those changes.
Contacting us
If you have any questions about this Privacy Policy, the practices of this site or your dealings with this site, please contact J K Senior & Sons by phone: 01964 533200/533208 or email us at: jksenior@jksenior.com
Company History
1969 Company created - J.K.Senior and Sons (Crop Monitoring Services) as a sole trader offering independent technical advice in the use of crop protection products and complementing trade based advisors. Fees charged on acreage basis, work load and crop monitoring requirements.
1970 Professional indemnity insurance arranged.
1971 Partnership of Senior and Dodds created.
1981 Partnership re-formed into two families, J.K.Senior and Sons and Dodds and Co.
Feb 2011 Merged with P Tuplin.
Today The same working pattern and relationship developed in 1969 between the company, marketing companies and manufacturers takes J.K.Senior and Sons forward into a new era of farm practice. The years since our inception have seen a growth in farmers' technical requirements which now cover varieties, fertiliser planning and a comprehensive costings service.