Latest News
Rake & Roll Joins the Fight Against Black-Grass.
01/11/11
by Paul Field - 1st November 2011
The Black-Grass Problem
Nature, being so amazingly adaptable, will always strive to ensure the survival of its millions of species. It would, therefore, seem that the battle against Black-grass is pretty much a no-win situation or, as someone recently said to me, "Resistance is futile". We know this is not the case and farmers in known Black-grass areas are all too aware of the consequences of not resisting infestation. However it cannot be denied that the problem is on the increase despite the farmer's best efforts.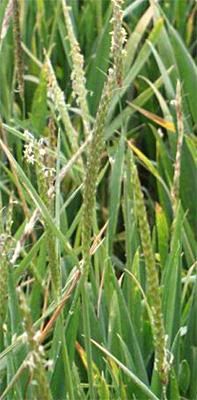 Black-grass is on the march. It is spreading into areas where previously no problem existed and this is after years of treatment with expensive chemicals. Herbicide resistant Black-grass has been confirmed on over two thousand farms in England. (HGCA). Furthermore, the major agro chemical producers are struggling to justify developing with newer, more effective herbicides. There are no alternatives. The evidence clearly shows there is no room for complacency in this battle.
The Fight Against Black-Grass
There are lots of ideas and tools in the farmer's armoury that on their own cannot keep Black-grass in check but in combination could be effective. Using available tools tactically as part of a well thought out plan may keep the Black-grass down to manageable levels. As a spin-off a management plan will also help slow down resistance to herbicides.
As part of their customer care programme JK Seniors Agronomists provide an advisory service that includes dealing with Black-grass. They recently organised a demonstration of the Tillso "Rake & Roll" system, another tool to add to the farmer's armoury. The machine was recently demonstrated on a farm in East Yorkshire.
The system is comprised of a bank of light spring tines followed by a heavy studded roller. The idea is to create the best possible chance for the seeds to germinate with minimum soil disturbance. With that goal in mind the Rake and Roll train is best used immediately after combining.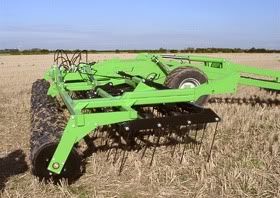 The tine bank disturbs the straw and lightly rakes the soil surface. An important feature is that seed burial is avoided. Heavy coned rollers then bring the seeds into close contact with the soil. The seeds can then freely germinate on the surface. Once germinated the seedlings are at their weakest and can easily be killed off with Glyphosphate. That is the basic principle upon which the "Rake & Roll" system works with black-grass control.
Chris Lane (MD of Tillso) said for maximum effect a second "Rake & Roll" cycle can be done shortly after the first application of Glyphosphate.
I asked Chris the obvious question; "does it work?" He said the equipment has been used successfully in other parts of the country but the opportunity to demonstrate here in East Yorkshire had been limited. He went on to explain other benefits.
Other Benefits
This article focuses on black-grass control but, as Chris Lane pointed out at the demo, the "Rake & Roll" is a general purpose tool that can be used beneficially throughout the cultivation and drilling season. Here are some other benefits outlined by Chris.
Avoids concentrations of straw and chaff for even crop establishment and growth.
Good light cultivator (pre- and post- drilling), ability to work in damp conditions.
Better weed and volunteer chitting.
More consistent seedbed preparation.
Helps prevent soil erosion by wind and water.
Helps slow down the build up of resistance to Atlantis.
The View from JK Seniors Agronomists
The evidence shows that black-grass is a persistent and increasing problem. This view is supported by many respected sources including Bayer, HGCA and ADAS). The control methods currently in use are limited in their success but can be improved upon by careful management of a good weed control program.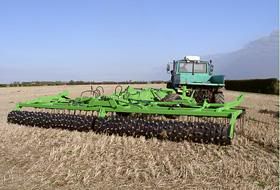 The importance of preparing a good stale seedbed, to encourage black grass to germinate is vital and this is where the Rake & Roll kit comes in.
The advantage of the Rake & Roll is you can prepare a seed bed quickly (15 to 20 acres per hour) straight after combining. There is minimal soil movement so there is no waiting to get back on the land.
Oilseed Rape / winter beans can then be sown using a minimum soil surface disturbance subsoil drill. Alternatively you could rake & roll in the spring and sow spring beans on over wintered stubble after ELS, again using the minimum soil surface disturbance subsoil drill.
The Rake & Roll isn't the sprinkling of magic dust that will solve the black grass problem but it is an excellent addition to the farmer's toolkit and will make a difference.
Simon and Dale Senior will be happy to advise on black-grass control or any other aspects of weed control. Contact numbers can be found at the foot of this page.
---
All News